1st Multidisciplinary Meeting to address the problem of diseases of environmental origin
11/01/2023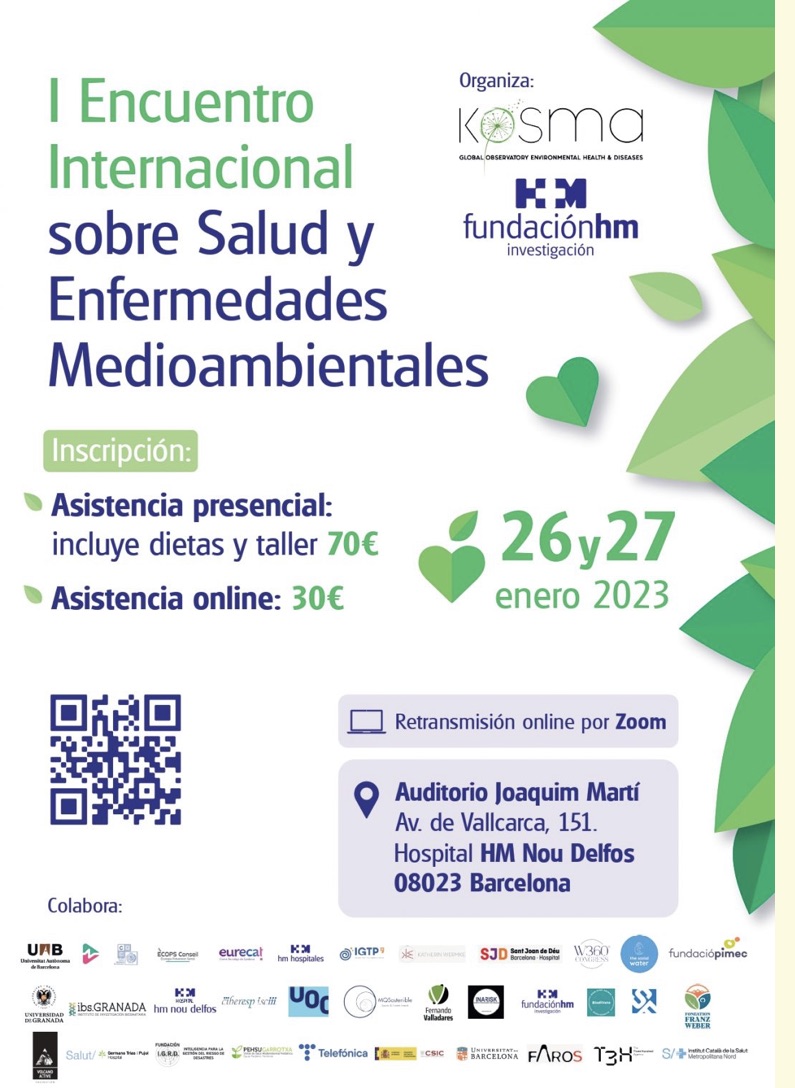 Next 26th and 27th January will take place the first multidisciplinary meeting to address the problem of diseases of environmental origin. The event, will take place on Hospital HM Nou Delfos, Auditorium D, Avinguda de Vallcarca, 151, Barcelona. The event can be followed in two forms: remotely or on-site.
Various sources of exposure to many environmental factors are known, which enter the organism through the digestive, respiratory, dermal and/or percutaneous routes. One of these polulants is asbestos. Once inside the body it will produce different effects, with varying window periods from the time of exposure. Indeed asbestos-related diseases will have a representation in the meeting with the presentation of Aromics' CEO, Dr. Carme Plasencia.
Provided recent results of the WHO report confirm that at least 23% of global deaths and 26% of deaths in children under five years of age are due to modifiable environmental factors, the meeting will review different aspects of these diseases and threats for human health. Please see details of the program here:

PROGRAMA_I Encuentro Internacional de Salud Medioambiental.pdf.